&nbspDesertRacing.com > News Archives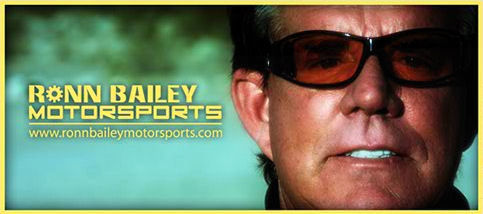 VANGUARD INTEGRITY PROFESSIONALS AND RONN BAILEY
SPONSORING ERIC VIGOUROUX IN THE 2009 DAKAR RALLY

Las Vegas, Nevada. January 5, 2009 – Vanguard Integrity Professional's CEO, Ronn Bailey, announced today that Vanguard Integrity Professionals will be sponsoring French racer, Eric Vigouroux, in the 2009 Dakar Rally, which runs from January 3 to January 18 through the deserts and mountainous regions in Argentina and Chile. Vanguard Integrity Professionals, which is sponsoring Team Dakar USA, provides security software and consulting to many government a gencies and Fortune 500 companies around the world.

Ronn Bailey, who has raced in these grueling Dakar events since he started off-road racing in 2005, cannot drive this year due to major surgery. "I have known Eric Vigouroux since meeting him in connection with the 2005 Dakar," said Bailey. "Eric and I partnered up for support for the 2008 Transorientale, which we both completed, and I am convinced Eric will have a superb showing in this year's Dakar Rally." Eric will be driving a Hummer 3 race vehicle, Number 324, in the Dakar 2009, provided for Vanguard Integrity Professionals by Team Gordon, Inc.

"It is very exciting to be racing in the Dakar once again and it is an honor that my friend Ronn selected me to pilot the Hummer," Vigouroux states. "I'm just sorry that I have to take Ronn's place in the pilot seat as I know how much he wanted to compete."

"Eric will be a force to be reckoned with in this year's Dakar," Bailey says. "I look forward to seeing him on the podium at the end of the Rally. I am going to truly miss racing this year, but I will be back for 2010."

About the 2009 Dakar Rally
The 2009 Dakar Rally, the 30th in Dakar history, begins and ends in Buenos Aires Argentina, and covers nearly 6,000 miles (9574km) covering all types of mountainous and sandy dune terrain. In Chile, drivers will face diverse climates and terrains including stages in the Andes Mountains and the Atacama Desert. More than 530 teams will take off from Buenos Aires: 230 motorcycles, 30 quads, 188 cars and 82 trucks, from 49 countries. www.dakar.com

About Ronn Bailey
For more than three decades, Bailey has been a recognized leader in information security technology. He has worked closely with governmental agencies and Fortune 500 companies worldwide to solve security issues at the highest levels. Bailey decided his first off-road race should be the 2005 Dakar. Since then, Bailey has raced in the 2005 Rallye Maroc race in Africa, the Dakar in 2006 and 2007, the Rallye de Tunisia in 2008, the Transorientale 2008 from St. Petersburg, Russia to Beijing, China, and he has been a first through third place finisher in six North American and Mexican races. www.ronnbaileymotorsports.com .

About Eric Vigouroux
Vigouroux, the owner of Pro-Systems Racing, turned professional in 2003. Since turning professional, Eric placed 12th in the first Transorientale in 2008, 2nd in the 2008 Rally of Tunisa, 1st in the open class in the 2007 Rally of Tunisa, 2nd overall in the 2006 Rally Shamrock, 4th in the 2006 24 Hours of France, 1st in the Open Class of the 2006 Dakar Rally, 6th in the 2005 Baja of France, 12th in the 2006 Rally of the Orient,1st in the 2004 Baja of Qatar, 6th in the 2004 24 Hours of Paris, and 14th in the 2003 Dakar Rally. As an amateur, Eric finished 37th in the of 2001 Dakar, his first in the car class. Eric's first Dakar Rally was in 1997. www.pro-systemsracing.com

.

About Vanguard Integrity Professionals
Vanguard Integrity Professionals provides enterprise security software and services that solve complex security and regulatory compliance challenges for government agencies and Fortune 500 companies around the world. With solutions for Identity and Access Management, Audit and Compliance, Security Administration, and Intrusion Detection, Vanguard automates processes necessary to identify and mitigate the risks customers face. Vanguard's customers receive a rapid return on investment and are able to focus on other critical business needs thereby becoming more productive and more secure. www.go2vanguard.com .