&nbspDesertRacing.com > News Archives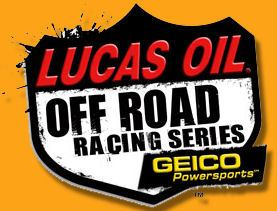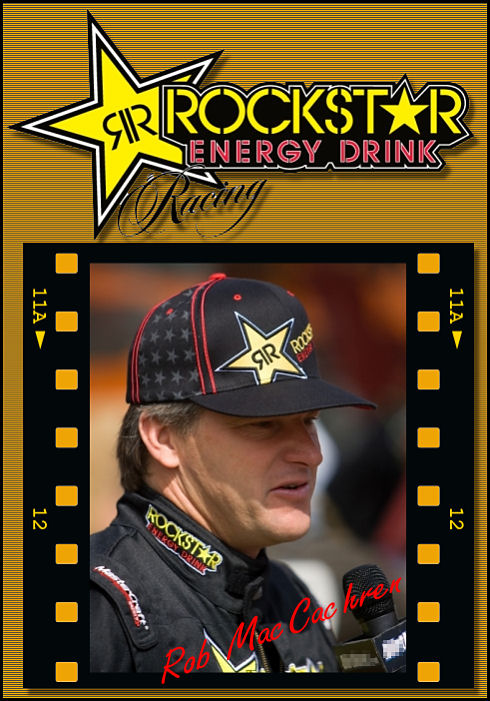 Desert Racing Rockstar
Rob MacCachren
Revs Up For 2011
LOORS Season Opener in Phoenix
ROCKSTAR Energy Drink driver Rob MacCachren knows all about momentum. MacCachren's ability to read terrain and carry speed through the dirt is legendary; even after two years people are still talking about how MacCachren piloted a 1600-powered buggy to finish seventh overall out of a field of 250 at the 2009 Mint 400. And while he is fresh off winning the MasterCraft Safety Tecate SCORE San Felipe 250, desert racing is not the only venue where MacCachren has thrived in his 28 year racing career.
On March 19th Rob MacCachren will head to Firebird Raceway in Phoenix, Arizona to defend his Lucas Oil Off Road Racing Series (LOORS) Pro2 Unlimited season championship. Last season MacCachren won an astounding nine of the fifteen rounds of racing in his ROCKSTAR Energy/BFGoodrich Tires/MasterCraft Safety truck, earning his third Pro2 championship in as many years. MacCachren's short course career accomplishments include winning three consecutive Borg-Warner Championships and three Governor's Cup Championships at the legendary Crandon International Raceway, all on BFGoodrich tires.
If you are in the Phoenix area, you won't want to miss the opening rounds of door-to-door LOORS racing at Firebird Raceway this weekend. LOORS designed a purpose-built track at Firebird International Raceway just 15 minutes from downtown Phoenix with several high speed sections, spectacular jumps, a unique table top rhythm section, and a dual split line. Those of you at home can follow Rob MacCachren's ROCKSTAR Energy/BFGoodrich Tires/MasterCraft Safety truck and all of the non-stop action on CBS, the Speed Channel, Versus, and MavTV in the near future.
Rob MacCachren is sponsored by:
ROCKSTAR Energy Drink • BFGoodrich Tires
MasterCraft Safety • TRAXXAS
KC HiLites • Fox Racing Shox • Motive Gear
ProAm Racing Products • Racin' Dirty
K&N Filters • TCS Performance Products • Patton Racing Engines
Rancho Drivetrain Engineering • Dailey Engineering • Boatec
Rob MacCachren's 25 Year Racing Career Includes:
* 180 career victories and 20 series championships between closed short course and open desert racing
* 5 SCORE Baja 1000 victories
* 5 SCORE Baja 500 wins
* 3 consecutive short course Pro 2 Championships (2008, 2009 and 2010)
* 3 consecutive Borg Warner trophies (1999, 2000, and 2001)
* 3 Governor's Cup Championships
* First win as Driver of Record in a Trophy Truck at the 2011 MasterCraft Safety Tecate SCORE San Felipe 250
* Heralded as the premier driver after winning the longest distance (1296 miles point-to-point) SCORE Baja 1000 ever held in 2007
About ROCKSTAR Energy Drink:
ROCKSTAR is the world's most powerful energy drink. Enhanced with the potent herbal blend of Guarana, Ginkgo, Ginseng and Milk Thistle, ROCKSTAR is formulated to provide an incredible energy boost for those who lead active and exhausting lifestyles - from athletes to rock stars.
ROCKSTAR ENERGY DRINK is available in eighteen amazing flavors: Original, Sugar Free, Zero Carb, Juiced Mango Orange Passion Fruit, Juiced Guava, Juiced Pomegranate, Tropical Punched, Punched Citrus, Roasted Mocha, Roasted Latte, Roasted Light Vanilla, Roasted Espresso, Energy Cola, Recovery Lemonade, Recovery Grape, Recovery Orange, Pink, and 2X.
ROCKSTAR ENERGY DRINK is available at convenience and grocery retail outlets across the United States, Canada, Australia, Austria, Belgium, France, Ireland, New Zealand, Japan, Germany, Switzerland, Finland, Spain, The Netherlands, the United Arab Emirates, Greece, Mexico, the Philippines and throughout the United Kingdom.
ROCKSTAR ENERGY DRINK supports the active ROCKSTAR lifestyle in every sport. In Motocross, Supercross, FMX, Off Road Racing, MotoGP, Road Racing, Rally Racing, Rallycross, Snowboard, Snowmobile, Ski, Surf, Skate, Wake, MMA, Boxing, Bull Riding, BMX, and BMX Racing. Go to www.ROCKSTAR69.com or www.facebook.com/ROCKSTAR for athlete and event updates, videos, profiles, and product information.
About the Lucas Oil Off Road Racing Series:
The Lucas Oil Off Road Racing Series (LOORRS) is the evolution of the long standing support of short course racing by Forrest Lucas and Lucas Oil Products. Steeped in the Midwest tradition of short course off road racing infused with a West Coast influence, LORRS brings intense four wheel door to door action to challenging, fan friendly tracks.