&nbspDesertRacing.com > News Archives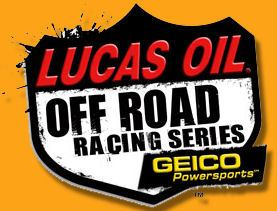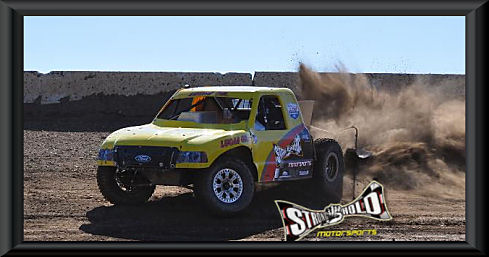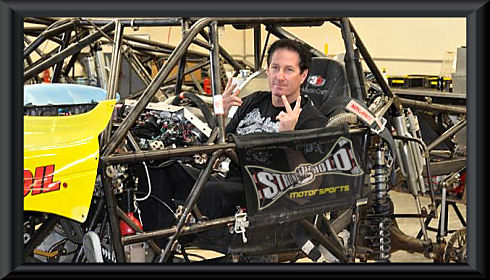 Cameron Steel
Signs with
Stronghold Motorsports for 2011
Riverside, California - Today, it was announced that the 2010 Lucas Oil Off Road Racing Series Pro Buggy Champion, Cameron Steele, has become the newest member of the Stronghold Motorsports off road racing team. Joining a lineup comprised of seven-time Supercross Champion, Jeremy McGrath, Rob Naughton and Brandon Bailey, Steele will represent Stronghold Motorsports in the ProLite (300HP Mini Truck) Class during the 2011 Lucas Oil Off Road racing season. As one of the most charismatic figures in the sport, Steele is also one of the faces of short course off road racing, providing commentary on the Lucas Oil Off Road Racing Series television broadcasts.
Having competed in a variety of two and four wheel classes during the course of his extensive off road racing career, Steele spoke about this new challenge of contending in what is viewed as one of the most competitive categories in short course off road racing. "I'm pumped for this opportunity to get behind the wheel of the Stronghold ProLite. This field is filled with heavy hitters but we know what it's going to take to win a championship. With this team and the support behind it, we are focused on getting the job done."
For Stronghold Motorsports Managing Partner, Scott Bailey, the addition of Steele represents the final component in what is now the complete 2011 Stronghold Motorsports driver lineup. "Cameron is not only a great competitor but his appeal and personality makes him a natural fit for this team," said Bailey. "We are excited to have him join us as a member of the Stronghold family."
The 2011 Stronghold Motorsports Team:
Jeremy McGrath - Pro 2 Unlimited
Rob Naughton - Pro 2 Unlimited
Cameron Steele - ProLite Unlimited
Brandon Bailey - Pro Buggy
About Stronghold Motorsports:
Stronghold Motorsports is heavily invested in the best equipment and the best mechanical support available in racing today; an investment that results in success. The Stronghold pit crew features over 50 years of off-road racing experience in support, prep and fabrication. Headquartered in Riverside, California, Stronghold Motorsports fields its entire team out of its 12,000 sq. foot facility. For more information be sure to check out Stronghold Motorsports website for race results, photos and video at: www.strongholdmotorsports.com
Stronghold Motorsports is Sponsored by:
Lucas Oil · Maxxis Tires · ReadyLift · Lamb Energy · ProAm Racing Products · Fox Shox · Fiberwerx · Multi Mechanical · MSD Ignition · LOSI R/C Cars · Dart · K&N Filters · Eibach
About the Lucas Oil Off Road Racing Series:
The Lucas Oil Off Road Racing Series (LOORRS) is the evolution of the long standing support of short course racing by Forrest Lucas and Lucas Oil Products. Steeped in the Midwest tradition of short course off road racing infused with a West Coast influence, LORRS brings intense four wheel door to door action to challenging, fan friendly tracks. Lucas Oil Off Road Racing Series: This is Short Course.