&nbspDesertRacing.com > News Archives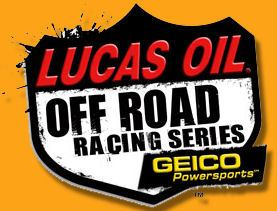 Daystar Products International
Signs On As Presenting Sponsor
of the Lucas Oil Regional Off Road Series
The Lucas Oil Regional Off Road Series announced today that Daystar Products International is coming on board as the presenting sponsor for both its Southern California and Arizona series. "This partnership really contributes to the vision behind these regional series, which is to provide an affordable, sustainable and competitive environment for our grass roots racers and fans," stated Ken Johnson, marketing associate for the Lucas Oil Regional Off Road Series. "We are very excited to partner with Daystar Products and are working hard to find other like minded companies to support individual classes and bring in attractive contingency programs. With the two regional series being modeled after the hugely successful Lucas Oil Off Road Racing Series, we are confident that these feeder series have value for everyone from the seasoned professional to the first time driver, and we are thrilled that Daystar shares that sentiment."
"Daystar is all about grassroots racing. Aside from our company being full of off-road racing enthusiasts, we appreciate the unique camaraderie that you see at these events. At the Lucas Oil Regional Off Road Series in California and in Arizona, there are usually whole families both in the stands, in the pits, and everyone there is a dedicated off road enthusiast. We're always looking for ways to help give people more opportunities to race and enjoy racing in general. Daystar is proud to be joining the Lucas Oil Off Road family in 2011 and beyond." - Trent McGee, Director of Marketing, Daystar Products International.
The Lucas Oil Regional Off Road Series Presented by Daystar kicks off in Arizona this Saturday February 12th. The Arizona series, also known as the ASCC, will feature 8 rounds of racing at 3 different venues throughout the state. The Southern California series will get started February 26th and will hold 5 rounds of racing all at the fan favorite Glen Helen Raceway in San Bernardino, CA.
About Daystar: Daystar Products is a leading manufacturer of suspension components and Polyurethane products for cars, trucks, and SUVs. Daystar's extensive product line includes over 400 Lift & Leveling Kits, high-performance Bushing Kits, Motor & Transmission Mounts, Scorpion Shock Absorbers, Winch Accessories, unique interior Dash & Switch Panels, and much more. Daystar Products was established in 1977 and has always been family owned and operated. All of Daystar's Products are proudly manufactured in the USA.