&nbspDesertRacing.com > News Archives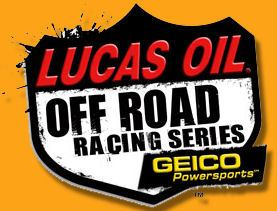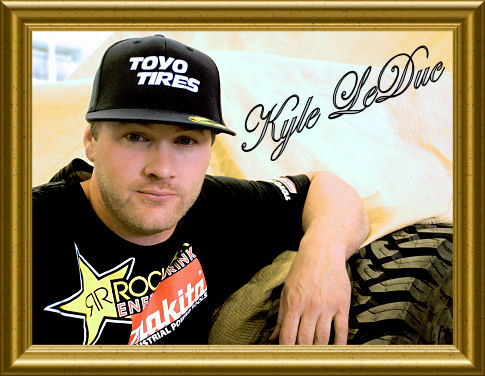 Toyo Tires® Supports Off-Road Racer
Kyle LeDuc
In Pro 4 Unlimited
And Pro Lite Unlimited Classes
Cypress, California – Toyo Tire U.S.A. Corp. announced today it has extended its sponsorship of popular short course off-road racer Kyle LeDuc for a sixth year. LeDuc, a member of Team Toyo® since 2006, will compete in two race truck classes in the Lucas Oil Off-Road Series (LOORS) with his familiar #99 -- Pro 4 Unlimited on Toyo Open Country M/T-R tires and Pro Lite Unlimited on off-the-shelf Toyo Open Country M/T rubber. This marks LeDuc's return to the highly competitive Pro Lite class.
Kyle LeDuc finished second overall in the 2010 Pro 4 Unlimited class championship in LOORS, winning the biggest race at season-end, the 2010 Rockstar Energy Challenge Cup -- the Pro 2 Versus Pro 4 Cup Race. He has won countless races in Pro 4 with his 800+ horsepower Rockstar/Makita/Toyo Tires Ford F-150, including the 2009 Borg Warner Cup in the TORC series.
"I can count on my Toyo tires to perform on the track and help me win races," said Kyle LeDuc. "This year is the year for double championships with Toyo Tires and Kyle LeDuc in Pro 4 and Pro Lite."
"We are excited to have Kyle LeDuc competing on Open Country tires in both the Pro Lite Unlimited and Pro 4 Unlimited classes in 2011," said Stan Chen, manager of events and motorsports, Toyo Tire U.S.A. Corp. "Kyle is an intense competitor and is a great representative of the Toyo Tires brand in short course off-road competition."
To learn more about Kyle LeDuc and the complete line of tires from Toyo Tires®, log on to toyotires.com. Toyo Tires manufactures and distributes a complete line of replacement tires for high performance cars, luxury vehicles, light trucks and SUVs as well as tires for commercial trucks, buses and off-road and construction applications.
About the Lucas Oil Off Road Racing Series:
The Lucas Oil Off Road Racing Series (LOORRS) is the evolution of the long standing support of short course racing by Forrest Lucas and Lucas Oil Products. Steeped in the Midwest tradition of short course off road racing infused with a West Coast influence, LORRS brings intense four wheel door to door action to challenging, fan friendly tracks. Lucas Oil Off Road Racing Series: This is Short Course.