&nbspDesertRacing.com > News Archives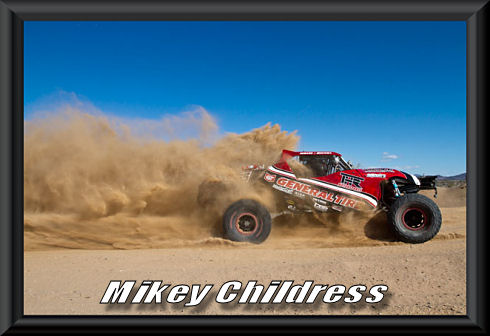 General Tire
Kicks Off Best In The Desert Series
Atop the Podium at 'Parker 425'
Mikey Childress places third in class and sixth overall.
Macrae Glass captures first 2012 class win for General Tire.
Fort Mill, SC - The Best In The Desert (BITD) Series kicked off at the "Parker 425" over the weekend in Parker, Arizona and Team GT started the 2012 season off on the right foot. Following a 12th-place qualifying effort, Mikey Childress fought through a course that over time; became rougher and tougher to navigate. The California-native worked his way through traffic to finish third in class 1 and sixth overall with a time of 7:37:51. A solid start to the season for the Team GT veteran.
On the heels of his class 8 BITD championship, Macrae Glass started his 2012 season on top of the podium. Glass posted a first-place finish in class 8 as he begins his bid for back-to-back championships.
"General Tire is excited to start the 2012 BITD season with two podiums," said Travis Roffler, director of marketing, General Tire. "There's still a lot of racing this season and we think Team GT has an excellent chance for more podiums and championships."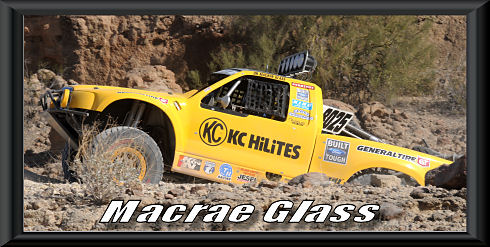 About General Tire
For more than 90 years General Tire has offered a complete quality line of ultra-high performance, passenger, light truck, off-road and commercial tires to meet all your needs. General Tire is a proud supporter of Lucas Oil Off-Road Racing, Chili Bowl, Pro-Pulling, Late- Model Dirt Series, Drag Boat Series, Boost Mobile FreestyleMx.com Tour, Spec Tire of Trophylite and Pro Truck. Team GT supports off-road and short course teams including BJ Baldwin, Carl Renezeder, Rick D. Johnson, Jerry Zaiden/Jason Campbell, Jason/Rich Voss, Scott Steinberger, Ed "Clyde" Stout, Marc Burnett, Kent Kroeker, Mikey Childress, Jim Riley, Carey Hart, Josh Merrell, Jeremy "Twitch" Stenberg, Jason Ellis, Robby Woods, Casey Currie, Ryan Hagy and Jeff "Ox" Kargola.
General Tire is part of Continental Tire the Americas, LLC. (www.generaltire.com). CTA, based in Fort Mill, South Carolina, is a company of Germany-based Continental AG. With sales of approximately €20 billion in 2009 Continental is among the leading automotive suppliers worldwide. As a supplier of brake systems, systems and components for powertrains and chassis, instrumentation, infotainment solutions, vehicle electronics, tires and technical elastomers, Continental contributes enhanced driving safety and global climate protection. Continental is also a competent partner in networked automobile communication. Continental currently has close to 160,000 employees in 45 countries.