&nbspDesertRacing.com > News Archives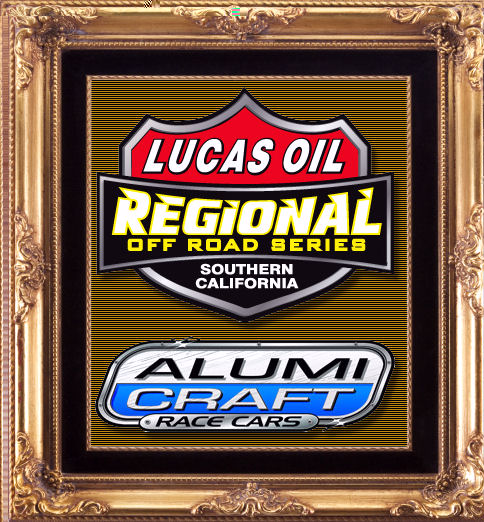 Alumi Craft Named
Lucas Oil California Series
2011 Limited Buggy Class Official Sponsor
With preparations underway for its season opener Saturday, February 26th at Glen Helen Raceway , the Lucas Oil Regional Off Road Series announced today that Alumi Craft will be the 2011 Limited Buggy class sponsor. "Alumi Craft is a strong stable name in the off road community with a great product and outstanding customer support. We are excited to have them join us in our effort to spotlight the grassroots racers." said Race Director Lee Perfect. "There will be some great battles in the Alumi Craft Limited Buggy class this year, with a good mix of veteran racers and new talent moving up from the Kart classes. There are a lot of drivers to keep an eye on in this class and the Lucas Oil Regional Off Road Series will be a fun, budget friendly venue to do it in. We appreciate that companies like Alumi Craft are willing to support Short Course Off Road Racing at the regional level."
"Alumi Craft is excited about being partners with Lucas Oil Regional Off Road Series as the Limited Buggy class sponsor. The regional series gives us the opportunity to support all competitors in the class. We feel that the regional series and the Limited Buggy class itself is a great stepping-stone into professional short course racing. Short Course racing has become a passion with our company in the past four years. We are pleased at where Lucas Oil has taken the sport," said John Cooley, President of Alumi Craft.
About Alumi Craft: Alumi Craft is the premier racecar chassis manufacturer in the off road industry. Crafting cars from lengths of 4130 Chromoly tubing is our specialty. We offer a variety of vehicles to accommodate the professional off road racer to the recreational driver. For the past three years, ALUMI CRAFT has claimed Three Pro Buggy championships and a Super Buggy Championship in Short Course. The drivers who aided ALUMI CRAFT in achieving the repeat are Rob MacCachren, Chuck Cheek, and Cameron Steele and CJ Greaves.
About the Lucas Oil Off Road Racing Series:
The Lucas Oil Off Road Racing Series (LOORRS) is the evolution of the long standing support of short course racing by Forrest Lucas and Lucas Oil Products. Steeped in the Midwest tradition of short course off road racing infused with a West Coast influence, LORRS brings intense four wheel door to door action to challenging, fan friendly tracks. Lucas Oil Off Road Racing Series: This is Short Course.