&nbspDesertRacing.com > News Archives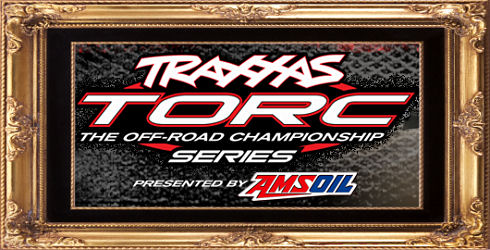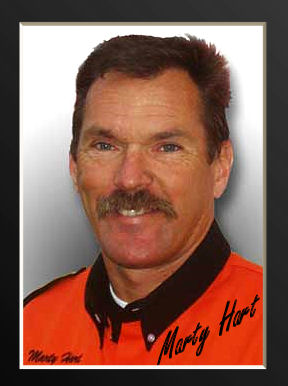 Champions Team Up!
Pro-Lite Champion Marty Hart to
Join Johnny Greaves Monster Energy
Toyota Short Course Racing Team for 2011
Temecula, CA. Johnny Greaves announced today that veteran off-road racer and Ready Lift backed champion Marty Hart would be racing his Pro-2 Monster Energy Toyota truck in the Traxxas TORC Series in 2011 while Greaves will continue his quest to dominate the Pro 4 class.
"Marty has won races and championships in so many different vehicles and off-road formats that his resume is very impressive at any level," stated Greaves. "We have been testing together and I realized that Marty has the skills to win against a stellar bunch of contenders in the TORC series. Marty is a great addition since he brings so much experience to the crew from a mechanical and testing standpoint in addition to driving the wheels off this Toyota Pro 2."
This team is sure to make the competition sweat since Greaves won the TORC Pro 4 title in 2010 and Hart won the 2010 Pro-Lite title in the Lucas Oil Series with a third place in the TORC Series. Greaves is the winningest driver in Pro 4 history and Hart has over 105 titles to his credit, including a Baja title and many ATV titles. Hart is pretty excited to joining-up with legendary driver Greaves and Monster Energy Toyota.
"I had several options this year, but this opportunity really stood out," said a happy Marty Hart from his Columbia, Louisiana base. "Johnny and Curt Greaves always have one of the best run programs in all of professional racing and I am honored to get to race that Toyota Pro 2 sitting in his garage. I know it will be fast so I'm getting ready to do my part. It's going to be fun."
Johnny Greaves Motorsports and The Off-Road Championship Series (TORC) kicks-off the 2011 season on April 30th-May 1st at Cycle Ranch in San Antonio, Texas. Johnny will defend his championship in 15 rounds of racing that will consist of several new venues including a trek to Charlotte Motor Speedway in Charlotte, NC in late July. The action will be streamed live via USAC's USTREAM portal.
Johnny will once again attack with his number 22 Monster Energy Pro 4x4 Toyota, with Marty Hart saddling up in the number 15 Pro 2WD Ready Lift Toyota, and CJ Greaves moving up to the Pro Light Truck class in the number 33 Traxxas Toyota. He will also defend his championship in the Super Buggy class.
Check out the latest news, race photos, videos and results of the upcoming 2011 TORC Series season on www.JohnnyGreaves.com. You can also follow us on Facebook and on Twitter