&nbspDesertRacing.com > News Archives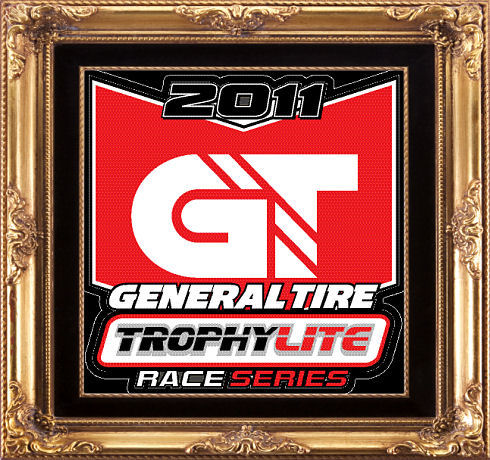 Steve and Joe Hengeveld
Win the first round in the
2011 General Tire
TROPHYLITE Race Series
CHANDLER, AZ - February 8, 2011- TROPHYLITE™ teams met in Parker Arizona to do battle in the desert again. This time for the first points race of the 2011 General Tire TROPHYLITE Race Series. Kicking off the year with the Best in the Desert proved to be a great race with some very close action. At the end it was Steve and Joe Hengeveld that held off the competition and came home with the win in the TROPHYLITE R-4 class. The Hengeveld team will walk away with $4,400.00 in cash from TROPHYLITE for the win.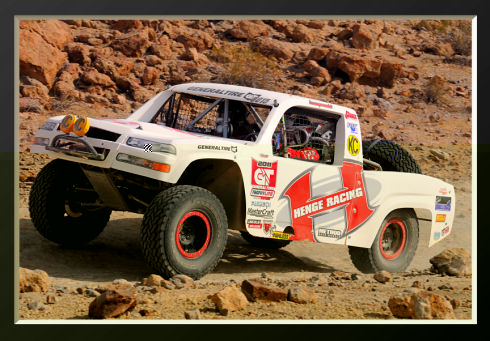 Second place went to a brand new team and a brand new truck. Mike West from BBQ Island purchased the first new Ford powered TROPHYLITE R-4 truck and took delivery just the Wednesday night before the race. The truck had only seen the dirt for a very short 30 minutes of testing before taking the green flag in downtown Parker Arizona. The team went on without any issues to finish 2nd place and be the first TROPHYLITE team to win Ford contingency money. For the 2011 race season Ford Motor Company placed contingency money at all BITD races for Ford powered TROPHYLITE trucks. Driver of record was well known short course racer Corry Weller. As this team gets established look for big things at the races.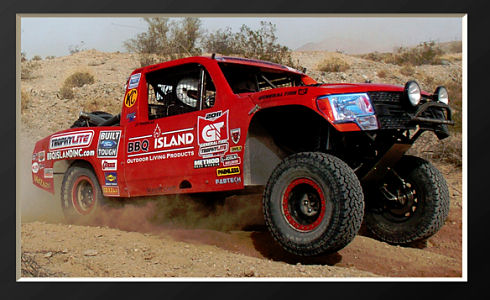 TROPHYLITE is a spec off-road race truck that has its own General Tire TROPHYLITE race series for the off-road community. The TROPHYLITE trucks are spec trucks which means that all of the trucks must use the same parts and are heavily regulated to keep the costs in line. TROPHYLITE has been building and running the race series now for about 3 years and just crowned their most recent series champion Gary Messer.