&nbspDesertRacing.com > News Archives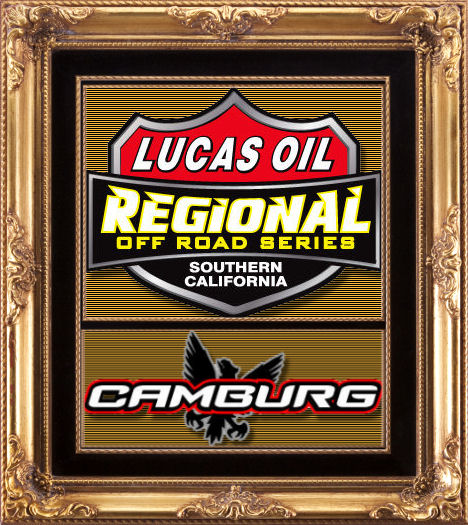 Camburg Off Road Suspension
Sponsors Mini Open Truck Class
With the first event just around the corner on February 26th, the Lucas Oil Regional Off Road Series presented by Daystar announced today that Camburg Off Road Suspension will be the Mini Open Truck Class Sponsor for 2011. The Camburg Mini Open Truck Class will include the Superlites, Trophylites, 1450s, and Pro Lites.
"Camburg is a well known name in the off road industry with their high quality suspension systems and aftermarket accessories. Many of our teams rely heavily on Camburg parts to get them to the finish line so it is a perfect fit to put their name on this class," said Race Director Lee Perfect. "We have had great response from the drivers and are expecting a strong 2011 season. Companies like Camburg who see the value in grassroots regional racing will help us to build a stable sustainable program where local racers can come out and get seat time in a budget friendly competitive environment."
"We are very excited to be involved with the Lucas Oil Regional Off Road Series. What Lucas Oil is doing for the sport of off road racing is amazing and we can't thank them enough. Lucas Oil has a long history in many forms of motorsports and to be part of the growing Lucas Oil Off Road Series is an honor. " said Jerry Zaiden, Camburg's Marketing & Race Director/ President.
About Camburg: Camburg Engineering is the leader in off-road suspension systems and is at the forefront in technology and design. Their over the counter parts are being race tested constantly and have won numerous championships, so if you are looking for the most proven long travel or performance suspension systems, Camburg is your #1 choice. Not many other companies design, build and race on their own components. This sets Camburg apart from the rest as they establish the trend, not follow it.
So if you are building an off road machine and want the best parts available get in contact with Camburg and make it happen!