&nbspDesertRacing.com > News Archives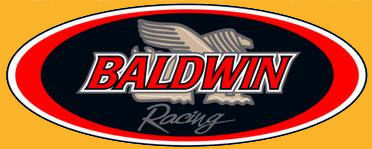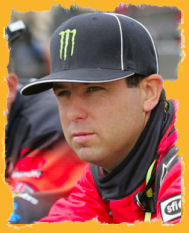 Baldwin Racing Welcomes Jeremy McGrath for the 2008 CORR Championship Season
Newport Beach, Ca. – Seven-Time Supercross Champion Jeremy McGrath will be bringing his high flying skills to the exciting world of Championship Off Road Racing (CORR) fulltime as the newest member of Baldwin Racing. McGrath, who first got a taste of high adrenaline, high horsepower short course off road racing in 2005, became a serious contender in '07 driving a Baldwin Prepared Pro 2® (Two wheel drive 800hp) truck with the CORR "Guest Driver" program in 2007. Now with three more CORR events under his belt, he's back full time in 2008 for the full nine weekend race schedule.
While at a recent test session McGrath commented, "Jim and the Baldwin team are giving me an incredible opportunity. While racing the truck a few times in the past couple of years, I've had a chance to watch the series grow and it's only going to get bigger. It was amazing fighting for the lead last year at Lancaster and finishing on the podium. I'm now looking forward to starting the next chapter in my racing career."
Looking toward the upcoming season, Pro 4™ (Four wheel drive 800hp) driver Josh Baldwin spoke about his new teammate, "Our team is incredibly excited to have Jeremy on board. He is going to make an immediate impact on this team and the Pro 2 Class. Having a driver with his resume and credentials is going to be great for Baldwin Racing and the series itself."
Championship Off Road Racing™ brings high action, four wheel motor sports including 2 wheel drive and 4 wheel drive trucks to the closed course off road arena. The 2008 CORR season includes eight race weekends at tracks located in Los Angeles , San Diego, CA, and Primm, NV.
Baldwin Racing competes professionally in the Championship Off Road Racing series as well as the premier SCORE Trophy-Truck class in the SCORE International desert racing series.
Baldwin Racing - "We've got to go!