&nbspDesertRacing.com > News Archives


[an error occurred while processing this directive]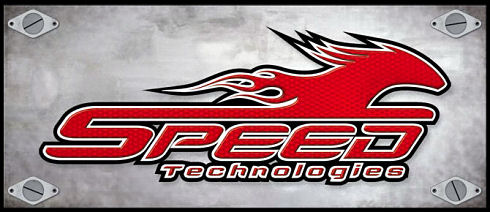 SPEED TECHNOLOGIES TO COMPETE IN
THE 40th TECATE SCORE BAJA 500
Driver of Record Chuck Dempsey and Mark Levertt
Currently Rank 3rd Overall for Points in the Class 1 Series
Reno, NV - After only two full years on the professional off-road race circuit Speed Technologies is already breaking away from the pack and proving that they're one of the nation's top off-road teams and a force to be reckoned with. Speed Technologies Driver of Record Chuck Dempsey and Mark Levertt are heading into the 40th Tecate SCORE Baja 500, taking place May 29th -June 1st in Ensenada, holding onto one of the coveted top three points positions in the Class 1 series. The duo will start 6th off the line in car #106.
Dempsey and Levertt are no strangers to winning - Dempsey's team won the Baja 500 on a motorcycle in 2005 and brought home second place trophy truck finish in the 2006 San Felipe Baja 250. Levertt, new to the professional off-road racing scene, comes from a long line of victories in motocross arena and jet skiing - capturing regional finishes across the board. These two aggressive and focused racers, together with their co-drivers JJ Johnson and Raymond Barre, make a formidable team and they've already proven their compatibility both on and off the course.
"We've grown so much as a team over the past year," said Chuck Dempsey. "Mark and I work really, really well together and our co-drivers, JJ Johnson and Raymond Barre, are second to none."
The team plans to tackle the 440 mile course in the HMS Avenger with Levertt and Johnson starting out the race and passing the car over to Dempsey and Barre at the 221 mile marker. The 40th Tecate SCORE Baja 500 is traditionally one of the most popular races in the off-road world and draws over 100,000 spectators from across the globe.
About Speed Technologies
Established in 2006 Speed Technologies is owned by John Harrah and headquartered in Reno, NV at Rancharrah. The team operates both an off-road car and motorcycle team. Competing in both the SCORE Desert Series and the Best in the Desert, Speed Technologies is a full-time operation supported by a full time staff as well as additional chase and safety crews.
Speed Technologies is committed to safety both on and off the track.
For more info on Speed Technologies please visit www.speed-technologies.com or call 775-851-7492.