&nbspDesertRacing.com > News Archives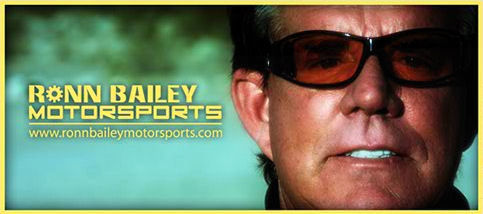 RONN BAILEY RACING IN
THE FIRST TRANSORIENTALE RALLY
AS THE ONLY U.S. DRIVER IN
RUSSIA TO CHINA OFF-ROAD RACE
The World's Longest Off-Road Race,
from June 12th to 28th
Ends at the Great Wall of China
The world's longest off-road race, the Transorientale Rally from Russia to China is in progress and Ronn Bailey, the only U.S. driver, is now in 6th place in his class among 37 competitors at the end of Stage 8! There were 45 competitors at the end of Stage 6.
Bailey is competing for his team, Ronn Bailey Motorsports. His co-pilot, former motorcyclist, Kellon Walch, 25, is the only American to ever win a Stage of the Dakar Rally in 2005. Today the racers completed the longest stage of the race, from Botakara to Ayaguz, Kazakhstan, where they faced dirt, gravel, and stony tracks that were difficult to navigate through fast-paced sections. Tomorrow they will embark on Stage 9 from Ayaguz to Karamay, the last phase in Kazakhstan before entering China. The Transorientale began on June 12 in St. Petersburg, Russia, is currently moving through Kazakhstan, and will end near the Great Wall of China on Saturday, June 28 – more than 10,000 km in 17 days.
Bailey and Walch scored an impressive 8th place in Stage 2, from Rogatchevo to Petrovsky, Russia (736 km, Special: 92 km). They also performed well in Stage 6, from Bogotse to Arkalik, Kazakhstan (705km, Special: 327 km) where they finished 10th.
Yesterday, Stage 7 was canceled due to the unfortunate deaths of two racers in Stages 5 and 6 of the Rally.
Tuesday morning during Special Stage 6, between Qaratubak and Torgai, in Kazakhstan, Philippe Tonin, a French motorcyclist on Team Dessoude died after a fatal accident involving the Team Kamaz equipment truck. Xu Lang, the driver for Team Zhengzhou Nissan, also died later on Tuesday from injuries sustained a day earlier during Stage 5 while helping another vehicle that was stuck.
About Vanguard Integrity Professionals
Vanguard Integrity Professionals provides enterprise security software and services that solve complex security and regulatory compliance challenges for government agencies and Fortune 500 companies around the world. With solutions for Identity Management, Assurance & Compliance, Access Management and Intrusion Detection, Vanguard automates processes necessary to identify and mitigate the risks customers face. Vanguard's customers receive a rapid return on investment and are able to focus on other critical business needs thereby becoming more productive and more secure.
For more information, visit www.go2vanguard.com.