&nbspDesertRacing.com > News Archives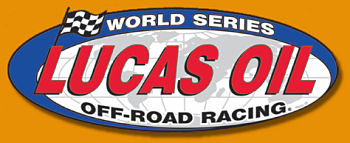 Off-Road Racing Night
Double-Header to Rock Oshkosh
CRANDON, Wisc. – "It's back in Oshkosh!" That's the slogan for the upcoming Lucas Oil World Series of Off-Road Racing (WSORR) event to be held Friday and Saturday nights this coming July 25-26, 2008.
Professional off-road racing is returning to Oshkosh Speedzone Raceway at the fairgrounds for the first time since 1996. WSORR will be bringing its $100,000 posted purse – a record for the sport – it's highly-rated SPEED and VERSUS television coverage and more than 100 PRO and Sportsman off-road racers.
Another first will be back-to-back rounds of racing under the lights -- a double-header "Nights of Thunder" show. The Oshkosh races are Rounds VII and VIII on WSORR's Tour 2008. Round VII begins at 6 p.m. Friday, July 25. The final round is set for Saturday, July 26, also beginning at 6 p.m.
For two decades, off-road racing was a fixture on the Oshkosh scene. "Now it's back," said Jake Flannery, chief race steward, WSORR. Flannery is based at WSORR headquarters located in Crandon, Wisc. The town is also the home of famed Crandon International Off-Road Raceway. "Hundreds of fans from the Fox Valley flock to Crandon for off-road races each year and we thought it was a natural fit to bring our off-road racing extravaganza right into the heart of the Valley," he said.
According to WSORR Assistant Promoter Mark "Gilly" Gelhausen, the off-road course on the Oshkosh track will be tight and challenging. "The short 1/-2 mile track will be filled with sharp turns and moguls and will present a technical challenge to racers in all classes," he said. Gelhausen raced in a buggy class at the last Oshkosh event. "It's a lot different now," he remarked. "Everybody is faster, everybody is louder, everybody wants a piece of the $100 grand," he said. "Under the lights, the high def shows on SPEED will be dramatic."
Gelhausen noted some of the nation's top professional drivers hail from the Fox Valley, including Dan "the Flying Dutchman" Vanden Heuvel (Appleton), Dave Waldvogel (Fond du Lac), and Josh Hintz (Green Bay). Young guns of tomorrow going fender to fender in the exotic 1600 Light Buggy class include Matt Gerald (Neenah) and Mike Vanden Heuvel (Appleton). "Each of the World Series classes has at least one racer from the Valley,' he commented. Gelhausen cited PRO Super Buggy racers Tom Schwartzburg and Craig Biesik (West Bend), WI; Formula 4x4 racer Jim Ridderbush (Appleton), buggy drivers Greg and Ryan Stingle (Black Creek), and a pair of Stock Truck class drivers from Abrams, Nick Byng and Don Demeny, as other local racers.
The explosive World Series of Off-Road Racing features 11 race classes ranging from high performance, high horsepower pickup trucks to exotic entry level buggies that toss, tumble and bang in the dirt. Official sponsors include Lucas Oil Products, Forest County Potawatomi, United Trailers and Sunoco Race Fuels. Traxxas® is the "Official R/C Car" of the Series. General Tire serves as "Official Tire". Additional sponsors for the Oshkosh off-road show include Potawatomi Milwaukee Casino, Skyjacker, E3 Spark Plugs, BorgWarner and Super Clean.