&nbspDesertRacing.com > News Archives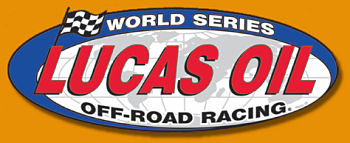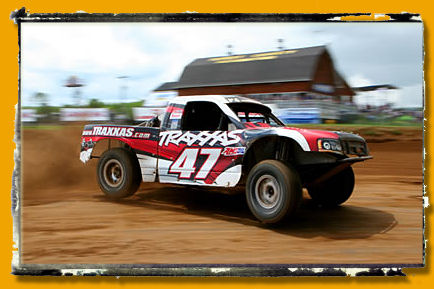 TRAXXAS® Sponsors CRANDON Raceway Starting Tower
CRANDON, WI -- Crandon International Off-Road Raceway is proud to announce Traxxas® as the new sponsor of the most exciting start in off-road racing – Crandon's famous Land Rush Start.
The "Traxxas Land Rush Starting Line" includes official sponsorship of the Raceway's two story starting tower. A new tower was constructed in 2006 that is higher, wider and more visible to racers and fans as well as SPEED and VERSUS TV coverage. The Traxxas starting tower overhangs the track by 16 feet, providing a better field of vision for racers at the starting line of Crandon's famed land rush start.
Traxxas now joins other priority sponsors at Crandon with on-track signage and banners including the Forest County Potawatomi Turn One, Toyo Tires Chicane, BorgWarner Turn Two, Ford Trucks skybox straight-away, Lucas Oil Gravel Pit Turn Three, General Tire Grabber Jump, and Skyjacker Finish Line, among others.
"We want to thank Traxxas for their investment in Crandon Raceway and in the most exciting starting line in off-road racing," said Fay Statezny, official starter at Crandon. "The fastest and most punishing off-road racing in the world takes place at our wide open, high speed Crandon track and with Traxxas being the 'Fastest Name in Radio Control' they are a perfect fit at the 'World Capital of Off-Road Racing'," he said.
Traxxas is also the "Official Radio Controlled Car of the World Series of Off-Road Racing" – the sanctioning body for off-road racing at Crandon and other tracks across the Midwest. Established in 1986, with the original "Ready-to-Run" fully assembled, hobby-class R/C car, Traxxas has won many national awards for their radio controlled nitro and electric powered trucks, buggies, and boats. Today, Traxxas is the number-1 selling name in Ready-To-Run nitro and electric models.
The new Traxxas Slash™ Short-Course Race Truck puts R/C racers in the drivers seat for intense fender-to-fender, high-flying off-road action. The full-scale short-course race trucks embody the spirit of Traxxas Radio Control with their extreme 800+ horsepower racing engines. The 4-wheel independent suspension has been carefully tuned to replicate the PRO 2 wheel drive experience as closely as possible.
The entire Traxxas lineup including the brand new E-Revo and the legendary T-Maxx – the #1 best-selling nitro-methane powered monster truck ever – can be explored at www.Traxxas.com.
Off-road racing action kicked off at Crandon Raceway on June 21-22 with two action packed rounds of Lucas Oil WSORR competition at the Forest County Potawatomi Brush Run Races. The weekend featured 11 classes of off-road racing each day and the 15th annual FCP Chairman's Cup Challenge race.
Crandon hosts off-road racing's biggest event of the year --- the annual BorgWarner Off-Road World Championships® over Labor Day weekend, August 29-31.