&nbspDesertRacing.com > News Archives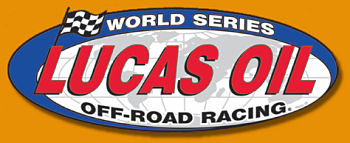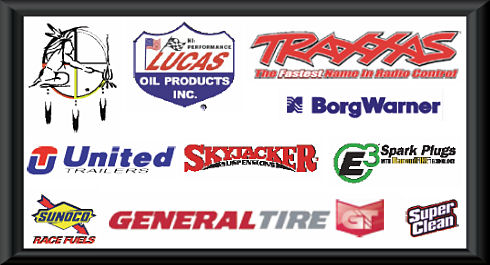 WSORR VETERANS RULE AS
PROBST AND VANDEN HEUVEL DEADLOCKED
HEADING TO ROUNDS V & VI AT BARK RIVER
BARK RIVER, Mich. - With 30 years each behind the wheel, Kevin Probst and Dan Vanden Heuvel are proving that experience is the key as they find themselves tied on top the Lucas Oil World Series of Off-Road Racing (WSORR) PRO 2WD point standings through the first third of the 2008 season. The longtime foes try and break that knot on a familiar battleground as WSORR action moves to Bark River International Raceway for Rounds V and VI, July 11-13, in Michiganıs Upper Peninsula.
Probst, from New Lenox, Ill., and Vanden Heuvel, of Appleton, Wisc., have raced fender-to-fender against each other for many years at the venerable high-speed racetrack in Bark River and both look forward to the next showdown. Probst has one win and two seconds so far this season in his E3 Sparkplugs Lucas Oil Toyo Chevrolet. Vanden Heuvel, in his Maxxis Chevy, has matched him point for point by landing on the podium in every single PRO 2WD race in 2008. Class rookie Dave Waldvogel, in his Bendix Toyo Chevy, is third in the points and is certain to put on a show as his high-flying style will be on display every time he launches himself more than 150 feet on the ³big jump² at the Bark River track.
Jeff Kincaid, of Argonne, Wisc., will try to make it five wins in a row in the PRO Light Pickup class in his dominating Traxxas Potawatomi BFG Toyota. But Rounds V and VI wonıt come easy for Kincaid because standing in his way will be Chad Hord in the Boss Snowplows Kumho Mazda. Hord considers Bark River his home turf as he hails from nearby Felch, Mich., and the defending PRO Light Pickup class champion won three of the races that took place at this track last season.
Kent Brascho is coming off a huge Forest County Potawatomi Chairmanıs Cup win in his last outing at Crandon Raceway and now looks to cement his PRO 4x4 points lead in his Lucas Oil Goodyear Chevrolet. The Pell City, Alabama native is still looking for his first WSORR Round win of the season to go along with his three podium finishes. Al Drews, of Ypsilanti, Mich., is second in the points.
Another Michigan hotshoe, Tim Lemons, of Harrison Township, leads the PRO Super Buggy class into Bark River with four straight podium finishes including a pair of wins in his Goodyear sponsored machine. He will be chased by John Mason in the Mendeola Goodyear Honda and defending class champion Gary Nierop in his Goodyear Toyota who are running second and third in the points respectively. Nierop managed only one win during his championship march last season and it was at the popular Bark River track.
In the WSORR SRT, or Sportsman Division, a featured match-up will be the Super Truck battle where Keith Steele, of Madison, Wisc., is coming off back-to-back wins and is leading the points race in his first full season in the class against a very strong field. Steele is an emerging fan favorite in his Monster Energy Goodyear Chevy as he tries to hold off Ross Hoek in the Skyjacker Goodyear Ford and Dan Baudoux in the Mole Lake Casino BFG Ford who are tied just seven points behind Steele. Defending Super Truck champion Ben Wandahsega, from Bark River, will likely make things tough on all of competitors at his home track in his Potawatomi sponsored Toyo Chevy.
Defending WSORR Stock Truck champion Scott Beauchamp, of Bark River, hopes some home cooking will be the edge he needs as he chases this yearıs points leader, Craig Metz of Rhinelander, Wisc. Metz already has a couple of wins in the first full campaign of his Able Distribution BFG Ford in the Stock Truck class while Beauchamp is still looking for his first win in his Goodyear Chevy. He trails Metz by 10 points. Metz was a 2007 winner at Bark River but it was in his 1600 Light Buggy.
This yearıs 1600 Light Buggy driver on a hot streak is Matt Gerald of Neenah, Wisc., who is coming off back-to-back wins in his Potawatomi Goodyear machine that pushed him to the class points lead. Mike Vanden Heuvel on Toyo Tires and Jeff Virnig are second and third in the points and both have one race win to show for the season.
In 1600 Buggy, the rest of the class will try to slow down Mark Steinhardt of Rhinelander, Wisc., who has won three of the four rounds of racing in his Philıs Inc BFG buggy. Terry Fitzgerald on Goodyears is the only driver to have beaten Steinhardt in 2008 and sits second in the points.
Defending Formula 4x4 champ Dave DeMaegd of Mishawaka, Ind., has landed on the podium in every WSORR race of the year in his Goodyear Jeep and leads the points over Jim Ridderbush in a BFG Chevy. In the Grassroots Division, Ben Wierzba leads the Enduro Truck class and Rob Weiland in his Goodyear Chevy is the Classix class leader.
Racers make the trek to Michiganıs Upper Peninsula to compete for WSORRıs posted $100,000 dollar purse with practice scheduled for Friday, July 11th followed by two full days of racing on Saturday and Sunday. Information on Bark River International Raceway is available at www.barkriveroffroad.com and World Series info at www.wsorr.com . Key sponsors for the World Series include Lucas Oil, Forest County Potawatomi, General Tire, Traxxas RC Cars, United Trailer, BorgWarner, Sunoco Race Fuels, Skyjacker Suspensions, E3 Spark Plugs and SuperClean.