&nbspDesertRacing.com > News Archives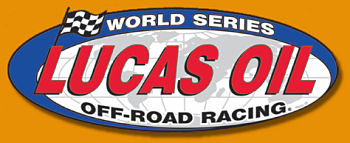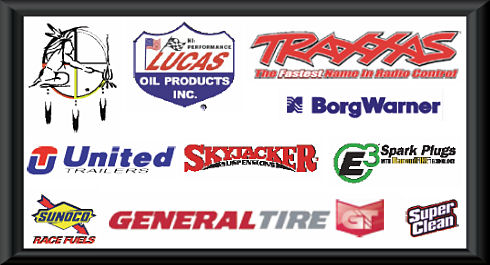 WSORR RACER MATT GERALD
STEPS UP TO PRO RANKS
IN FRONT OF HOMETOWN FANS
OSHKOSH, Wisc. - Calling it "a dream come true", Lucas Oil World Series of Off-Road Racing (WSORR) young gun Matt Gerald tests his skills against the best in the business this weekend at Oshkosh Speedzone Raceway by stepping into a PRO Light Pickup for the first time under race conditions. Gerald, an accomplished buggy class racer, will drive for Forest County Potawatomi teammate Jeff Kincaid at the Potawatomi Casino "Off-Road Nights of Thunder" presented by Traxxas™RC Cars, July 25-26th.
He has the added pressure of performing in front of his hometown fans, on SPEED TV, and for event and Series sponsor – the Forest County Potawatomi. The Neenah, Wisc., racer will try and keep Kincaid's Potawatomi Traxxas BFG Toyota Tacoma in first place in the hotly contested PRO Light Pickup points battles during Rounds VII & VIII of World Series action. PRO Light Pickups are high performance, 300 HP mid-size pickup trucks.
Gerald, one of five Forest County Potawatomi sponsored off-road racers, says he is looking forward to the challenge. "Things happen a lot faster in the truck versus my buggy but after practice sessions Jeff and his crew have confidence I'm ready to go," he said.
Gerald will be serving "double duty" this weekend as he also is battling for the World Series points lead in the SRT (Sportsman) Division 1600 Light Buggy class. He is currently in second place. With two wins this season, Gerald is no stranger to the podium and has high expectations. "Our goal is to come out of the weekend with the points lead in both the PRO Light Pickup and 1600 Light Buggy class," he said. "We've had a great season so far in the Potawatomi Goodyear buggy and this is truly a dream come true to drive for the Kincaid race team in what is really the best equipment out there."
He will contend against top-flight PRO Light Pickup drivers such as Steve Federico, Wilmette, Ill., in the Invisible Glass P F Changs Sticker Dude Hankook Toyota who is right behind Kincaid in driver's points. Third in points is Jon Probst, New Lenox, Ill., in the E3 Spark Plugs Lucas Oil Toyo Nissan, who put together back-to-back second place finishes in his most recent race weekend.
The big race weekend in Oshkosh marks the first return to the area by a national off-road race Series in 12 years. Gates at Oshkosh Speedzone Raceway open at 3 P.M. on both Friday and Saturday, July 25-26th, with racing slated for 6 P.M. Adult weekend ticket prices are $25 or $15 nightly. Children's tickets are $5 for the weekend or $3 per night.