&nbspDesertRacing.com > News Archives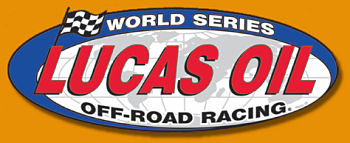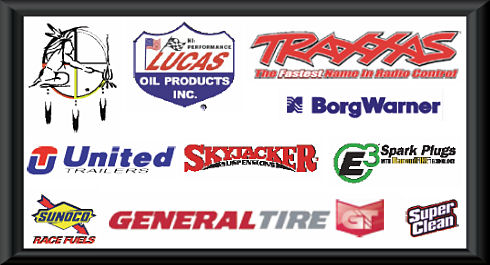 Off-Road Racing's
Leading Money Winner in
Oshkosh this Weekend

OSHKOSH, Wisc. (Wednesday, July 23, 2008) – Off-road racing returns to Oshkosh this weekend when the Lucas Oil World Series of Off-Road Racing (WSORR) rumbles into town with its high-dollar, high-horsepower show on Friday and Saturday nights, July 25-26, at a specially prepared Oshkosh Speedzone Raceway full of "jumps for bumps".

Billed as the Potawatomi Casino "Off-Road Nights of Thunder" presented by Traxxas® R/C cars, the race weekend features champion driver Kent Brascho – the nation's leading off-road money winner.

More than 110 off-roaders in various professional and amateur classes have registered for the weekend. The race dates represent Rounds VII and VIII on WSORR's 2008 tour. "As the Fox Valley is a hot bed of off-road racing, we expect even more driver entries by race time," said Doug Davis, general manager, WSORR. Davis noted short course off-road racing has prospered in the Midwest for nearly 40 years. "In a difficult economy, the sport is stronger and growing faster than any time in its history," he said.

Davis cited a $100,000 weekend posted payback at every event, including Oshkosh, as one reason for WSORR's success. "We try to be innovators when working alongside our sponsors," he said. "Racer purses are one example. Plus, racers receive contingency from WSORR and other sponsors so announced purses are actually much, much higher," he said.

Leading money winner on the circuit after six rounds of racing and nationally is Lucas Oil Goodyear PRO 4x4 racer Kent Brascho, Pell City, Ala., claiming more than $32,000. "Our purses are structured to pay winners big across the board and we even have semi-pro racers winning large sums," noted Davis. For example, FCP Toyo Tire Super Truck class racer Ben Wandahsega, Bark River, Mich., is on track for a record year earning $16,450 heading into Oshkosh. Both Brascho and Wandahsega driver Chevrolet race pickups.

At the season's halfway point, some 20 WSORR racers have already pocketed record amounts. "I have already won more in 2008 than I have ever in my career," said John Mason, Laona, Wisc., a PRO Super Buggy race veteran who also leads the class points chase. "There are three more race weekends so there are plenty of wins and race purses yet," he said.

"We keep racer entry fees low, ticket prices low and the fun high," remarked Davis. For example, a two-night ticket for the Oshkosh off-road races is $25. "We will have 20 races for that price and that's a grand slam – a tremendous entertainment value," said Davis.

"All this action is bundled into a high-flying, colorful and reliable Series TV package on SPEED shown at consistent times and dates thanks to Lucas Oil Products and solid support by the Forest County Potawatomi Community which helps subsidize our entire operation," he said.

While the Forest County Potawatomi Community has been a long time sponsor of off-road racing, it is the first time the Potawatomi Casino in Milwaukee has been an event title sponsor. Additional sponsors for the event are General Tire – the official tire of the World Series, United Trailer – official Series trailer, Sunoco Race Fuel, Super Clean, Skyjacker, BorgWarner and E3 Spark Plugs.
More information about the World Series is available at WSORR.com .