&nbspDesertRacing.com > News Archives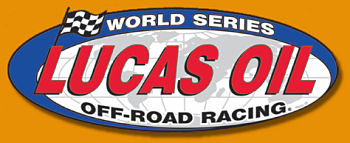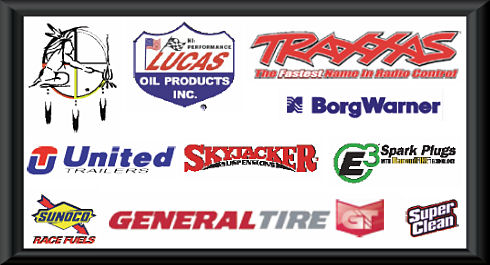 LADIES DAY AT WSORR'S BARK RIVER
"THE DEUCE"
AS KONITZER AND KRIEMAN SHARE SPOTLIGHT
BARK RIVER, Mich. – Rhonda Konitzer and Stephanie Krieman took a giant step forward for women racers everywhere by climbing up another step of the podium with matching second place finishes in their respective PRO classes at Bark River "the Deuce" this past weekend in Michigan's Upper Peninsula. The pair now share the record for the highest finish ever for a woman in a professional class off-road race event. Their achievement added an exclamation mark to the two full days of exciting racing for the Lucas Oil World Series of Off-Road Racing (WSORR) Rounds IX & X during the Island Resort & Casino Boss Snowplow Off- Road Shootout. Both Konitzer and Krieman thrilled the Bark River International Raceway crowd by going fender-to-fender with their male counterparts during the second visit of the 2008 World Series season to the popular high-speed track.
Konitzer competes in the premiere PRO 2WD truck class that was simply dominated all weekend long by Kevin Probst in his E3 Spark Plugs Team Lucas Oil Toyo Chevrolet. Probst, of New Lenox, Ill., steadily pulled away from the rest of the field once he raced to the front in both rounds of action. Evan Evans, in the Potawatomi BFG Chevy, and Dan Vanden Heuvel, in the Maxxis Chevy, followed Probst to the podium in Round IX. Round X found Probst again with a wide margin or victory, this time ahead of the historic finish of Konitzer, in her Konitzer Racing Chevrolet, and Vanden Heuvel, who retains the class points lead over Probst with only two rounds of racing left in the season.
Krieman, in a Goodyear VW, set the tone earlier in the day when she chased PRO Super Buggy winner Ryan Mulder to the finish line in Round X. It was a sweet win for Mulder, of nearby Channing, Mich., who had led the Round IX race for all but the final two laps only to see class points leader John Mason, of Plymouth, Wisc., slip by him for the win in his Mendeola Goodyear Honda. Gary Nierop in a Goodyear Toyota was third in Saturday's race. On Sunday, Mason once again took the lead, but this time was forced to pull over with mechanical issues, allowing Mulder in a Nokian VW to speed by for the two second margin of victory over Krieman. They were followed by class newcomer Shawn Morris, of Loveland, Colo., who put his Maxxis Toyota on the podium in only his fourth race in the Series.
Jeff Kincaid, of Argonne, Wisc., got his season back on track with a pair of wins in the PRO Light Pickup truck class in his Forest County Potawatomi Traxxas® BFG Toyota. Kincaid came into the weekend with just a five point lead in the season long points chase but has now upped that to a more comfortable 17 point margin following his fifth and sixth World Series wins of the season.
Steve Federico, in his Invisible Glass P F Changs Sticker Dude Hankook Toyota is chasing Kincaid in the points and grabbed the hole shot in Round IX's land rush start. But Kincaid reeled him in and Federico had to settle for second on Saturday just ahead of teammate Lee O'Donnell. On Sunday, it took Kincaid nearly five laps to work his way to the front for the two and a half-second win ahead of Randy Eller in the Maxxis Ford and O'Donnell. Kent Brascho, Pell City, Ala., extended his lead in the PRO 4x4 truck class points battle by sweeping both rounds of racing. Brascho's Lucas Oil Goodyear Chevy has won five races in a row and now has a 50 point bulge over Jerry Daugherty in the Racin' Dirty Goodyear Chevy and Al Drews in a Ford which also was the order of finish both days.
In the World Series SRT (Sportsman) Division, Keith Steele, of Madison, Wisc., grabbed the lead by the second lap and cruised to his sixth win of the year in Round IX in his Monster Energy Goodyear Chevy Super Truck. Hometown favorite Ben Wandahsega, of Bark River, Mich., finished second in the Potawatomi Toyo Chevrolet with Ross Hoek in the Skyjacker Goodyear Ford in third. On Sunday, it was Wandahsega with the dominating run to the cheers of the locals finishing ahead of Steele and Ron Schreiner in the 9 Inch Floater.com Uweld Super Truck.
The hometown crowd was treated to another win in the 1600 Buggy class race when Brad Erickson of Wilson, Mich., scored the Round X win by less than four-tenths of a second over Mark Steinhardt. The two waged a great battle running nose to tail lap-after-lap both days. In Round IX, Steinhardt, of Rhinelander, Wisc., slipped by Erickson for the win at the midway point of the race and then held him off to the checkered flag in his BFG buggy. Mike Seefeldt, also on BFG's was third. In the rematch on Sunday, Steinhardt pressed Erickson's Goodyear machine all race long but was never able to get around him. Jeff Villemure, on BFG's was third. Steinhardt retakes the class points lead by a single point over Seefeldt with Erickson in third.
There's also a new points leader in the SRT Stock Truck class as Eric Ruppel, of Chetek, Wisc., has moved his Phil's Inc. BFG Ford to the top spot. Ruppel finished second in Round IX to Al Konitzer, of Oconto Falls, Wisc., who had a dominating run in his Mole Lake Casino Miller Lite Goodyear Dodge. Dave Schneider, in a Goodyear Ford made his first podium appearance finishing third. Sunday, saw Ruppel take the checkered flag followed by Craig Metz in his BFG Ford and Dan Beauchamp in his Amsoil Goodyear Ford.
Mike Vanden Heuvel, of Appleton, Wisc., saw his four race win streak come to an end in the 1600 Light Buggy class when Greg Stingle of Black Creek, Wisc., broke through for the win in a Goodyear buggy in Round IX. Vanden Heuvel was second in his Toyo buggy and Brian Glime on BFG's was third. Vanden Heuvel started his new win streak on Sunday finishing ahead of Matt Gerald, in the Potawatomi Goodyear buggy with Jeff Virnig on BFG's in third.
Tim Moeller of Hastings, Minn., swept the Formula 4x4 class weekend races in a Goodyear Ford finishing ahead of Dave DeMaegd, in his Goodyear Jeep both days. Bob Sayers was third in a Goodyear Ford in Round IX with Jim Ridderbush in a BFG Chevy grabbing that spot in Round X. In the Enduro Truck action, Matt Ives in a Goodyear GMC was the Saturday winner ahead of Jim Van Rixel and Ben Wierzba in a Chevy. Van Rixel was the Sunday winner followed by Shaun Bruski in a Goodyear Chevy and Marc Rogaczewski in a Goodyear Ford. Dale Chestnut was the Classix Round IX winner in a Goodyear Ford followed by Rob Weiland in his Goodyear Chevy and Jeremy Forbes. Shane Degroot, in a Goodyear Chevy and Kurt Schuch shared the first place finish on Sunday followed by Chestnut and Weiland.
The final two rounds of WSORR's explosive Tour 2008 are scheduled for Labor Day weekend, August 29-31 during the 39th Anniversary BorgWarner World Championship Off-Road Races® at Crandon Raceway. More info on this World Series is event available at www.wsorr.com. The weekend not only concludes the WSORR season but also features the country's most prestigious off-road race – the BorgWarner Shootout – as well as World Championship title races and the FCP "Decision at Sundown" PRO Light Pickup Cup race.