&nbspDesertRacing.com > News Archives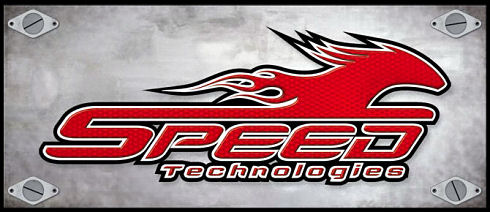 SPEED TECHNOLOGIES
GETS READY TO RUMBLE
IN THE TSCO VEGAS TO RENO RACE
Northern Nevada's Largest off Road Team
to Race Two Class 1 Cars,
One Class 10 and
Three Bikes in the
"Longest Off-Road Race in America"
Driver of Record Chuck Dempsey and Mark Levertt
Currently Rank 3rd Overall for Points in the Class 1 Series
Reno, NV - If there's one race that gets the Speed Technologies team fired up and ready for action it's the TSCO Vegas to Reno Race. The team previously took home a third place finish in the race and after another year on the off-road circuit they're tuned up and ready to tackle their own backyard - the Nevada wilderness.
Speed Technologies will be racing the Dominator (#1555) and the HMS Avenger (#1528) in the Class 1 section as well as three bike teams in the motorcycle section of the race and the Class 10 car (#1055). Team owner, John Harrah, along with John Herder will be racing the Dominator and driver of record Chuck Dempsey and Mark Levrett will be racing the HMS Avenger. Co-driving for John Harrah will be famed CORR racer Casey Currie and alongside John Herder will be Joe Weining. Chuck Dempsey's co-driver will be Raymond Barre and Mark Levrett plans to team up with JJ Johnson. Sixteen year-old Johnny Harrah, the youngest driver the team, will race the Class 10 car along with co-driver Shannon Powell.
"We're always excited about driving home," said team owner and driver John Harrah. "Nothing would mean more to the team than a win in our home state - we've been working hard all year towards that and I have a strong feeling this will be our race."
Not to be outdone the Speed Technologies motorcycle team plans to enter three teams in the TSCO Vegas to Reno race -- Robert Underwood and Adam Thissen, Cody Wallace and Martin Kite, and Cody Knight and Ryan Toomey will all be competing together.
The course starts just outside of Beatty, Nevada and traverses across nearly 500 miles of scorching Nevada desert to end just outside of Reno in Dayton, Nevada. No stranger to the brutal Nevada wilderness, Speed Technologies is continually practicing on courses very similar to the TSCO Vegas to Reno and the team is confident they'll not only break the top three this year, but take a home a win.
About Speed Technologies
Established in 2006 Speed Technologies is owned by John Harrah and headquartered in Reno, NV at Rancharrah. The team operates both an off-road car and motorcycle team. Competing in both the SCORE Desert Series and the Best in the Desert, Speed Technologies is a full-time operation supported by a full time staff as well as additional chase and safety crews.
Speed Technologies is committed to safety both on and off the track.
For more info on Speed Technologies please visit www.speed-technologies.com or call 775-851-7492.