&nbspDesertRacing.com > News Archives


[an error occurred while processing this directive]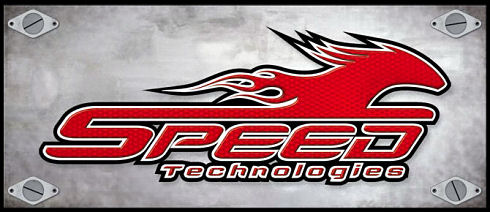 SPEED TECHNOLOGIES
PREPARES TO RETAIN
THEIR TOP THREE CLASS 1 POINT'S POSITION IN THE
SCORE DESERT RACE SERIES
THIS SATURDAY AT THE
13TH SCORE TERRIBLE'S PRIMM 300
Driver of Record Chuck Dempsey
to Race the HMS Avenger and
John Herder to Compete in the Jimco Dominator
Reno, NV --- Speed Technologies, one of the largest and foremost off-road racing teams in the United States and Mexico, gears up on Saturday, September 6th to defend their top three position in the SCORE Desert Race Series at the 13th SCORE Terrible's Primm 300. The team plans to enter two of their Class 1 cars in the race - the HMS Avenger driven by Chuck Dempsey with Raymond Barre in the passenger seat and the Dominator driven by John Herder with Joe Weining navigating. Dempsey, a former Baja 500 winner, maintains the top three point's position in the SCORE Desert Race Series, along with his co-driver Raymond Barre and Mark Levrett. "This race is important to us as a team - we love racing in Primm and with the help of the Speed Technologies crew and our sponsor Toyo Tires I feel as if our cars are ready to tackle the course and come out on top," said Chuck Dempsey.
Dempsey, a season desert racer, is currently holding onto the top three point's position in the Class 1 category of the SCORE Desert Race Series. This veteran racer also competes in the Best in the Desert series and recently spearheaded Speed Technologies expansion into CORR Racing and hopes, along with the entire Speed Technologies crew, to help lead the team to the podium over the next year.
John Herder, who took home first place in the Best in the Desert Terrible's 250 in 2006 in his Jimco Chevy powered Class 1500 car, will be behind the wheel of the V-10 Jimco Dominator and plans to bring this car across the finish line.
"We've been hard at work fixing some of the complications with the Dominator and we're making strong progress," said team crew chief Phil Johnson. Speed Technologies is not only committed to racing and competing in the top races across the US and Mexico, but the philosophy behind the team based on strong team work and race support. Realizing that they're well equipped to deal with numerous issues both on and off the race course Johnson encourages any teams who are in need of pit help to please feel free to use the Speed Technologies pit crews to aid and assist their teams in anyway possible during the race.
About Speed Technologies
Established in 2006 Speed Technologies is owned by John Harrah and headquartered in Reno, NV at Rancharrah. The team operates an off-road car and motorcycle team as well as developing cutting edge off road and aquatics products and designs. Competing in the SCORE Desert Series, Best in the Desert and Championship off Road Racing, Speed Technologies is a full-time operation supported by a full time staff as well as additional chase and safety crews. Speed Technologies is committed to safety both on and off the track.
For more info about Speed Technologies visit:
www.speed-technologies.com or call 775-851-7492.