&nbspDesertRacing.com > News Archives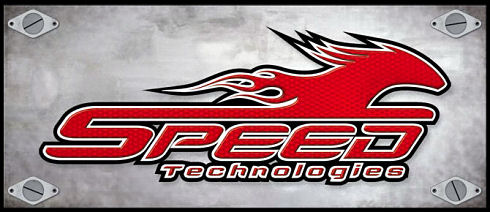 SPEED TECHNOLOGIES
READIES TO RACE IN THE
BILEK RACING SILVER STATE "300"
Team Prepares to Bring Class 1 and Class 10 Cars
Reno, NV (September 25th, 2008) - Speed Technologies, one of the largest and foremost off-road race team in the United States and Mexico, is gearing up for another Nevada race this weekend. The Bilek Racing Silver State "300" in Mesquite, NV is a 297 mile race through the Nevada desert and promises to both challenge the team and give them a bit more practice before the grueling Tecate SCORE Baja 1000. The team plans on racing both their HMS Avenger Class 1 (#1528) car and their Jimco Class 10 car (#1055). John Herder and Chuck Dempsey will be driving the HMS Avenger with Herder starting the race and Dempsey finishing it out. Mark Levrett and Casey Currie will be driving the Class 10 car with Levrett starting out the race and Currie wrapping it up.
"Our pre-run went really, really well and we the cars performed exceptionally well," said team manager Phil Johnson. "We have a solid team of drivers behind the wheel of each car and hopefully their experience can help bring us across the finish line"
The team recently competed in the Terrible's PRIMM 300 and managed to bring both the HMS Avenger and The Dominator across the finish line - it was the first time The Dominator has finished a race and the team is currently working on getting the car in perfect shape for the Tecate SCORE Baja 1000. The team plans to bring at least two cars and a full motorcycle team to that race.
About Speed Technologies
Established in 2006 Speed Technologies is owned by John Harrah and headquartered in Reno, NV at Rancharrah. The team operates both an off-road car and motorcycle team. Competing in both the SCORE Desert Series and the Best in the Desert, Speed Technologies is a full-time operation supported by a full time staff as well as additional chase and safety crews.
Speed Technologies is committed to safety both on and off the track.
For more info on Speed Technologies visit www.speed-technologies.com or call 775-851-7492.