&nbspDesertRacing.com > News Archives


[an error occurred while processing this directive]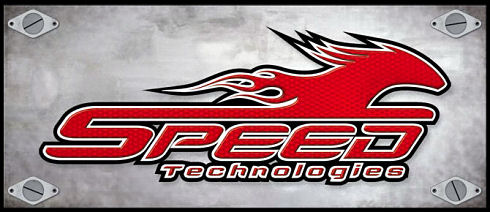 SPEED TECHNOLOGIES PREPS FOR THE
TECATE SCORE BAJA 1000
THE GRANDADDY OF OFF-ROAD RACING
Team Currently Ranks Third Overall for
Class 1 Points and is a
Top Contender to the Toyota True Grit Award
Reno, NV – The Tecate SCORE Baja 1000, taking place November 20th-23rd and beginning and ending in Ensenada, Baja California is the world's premier off-road race. A favorite race of the Speed Technologies crew The Tecate SCORE Baja 1000 offers not only challenging terrain and tough conditions, but bragging rights that are second to none. And this year Speed Technologies is in the running for some big awards. The team is currently chasing the Toyota True Grit Award – an awarded given each year to a Class 1 team that starts and finishes each race. Driver of Record Chuck Dempsey, along with co-driver Raymond Barre and the Speed Technologies crew, has worked tirelessly this year to ensure that the Speed Technologies HMS Avenger Class 1 car starts and finishes each SCORE race. But that's not all – Speed Technologies is currently third overall for Class 1 points in the SCORE Desert Race Series. If the team does well at the Tecate SCORE Baja 1000 they could very well capture first overall.
"We're feeling pretty good about everything," said Team Manager Phil Johnson. "We've got strong drivers behind the wheel, a pit crew that already has a Baja 1000 under their belts and the support of John Harrah and the rest of the Speed Technologies team."
The HMS Avenger (101) is first off the starting line. John Herder, along with co-driver Joe Weining, will begin the race and hand the car over at mile marker 350 to Driver of Record Chuck Dempsey and co-driver Raymond Barre. Both Dempsey and Herder are no strangers to Baja racing. They've each racked up numerous wins and finishes and they're hoping to add this race to their collection.
"We've really been putting everything we have into the HMS Avenger," said Chuck Dempsey. "Kevin Singleton, owner of Exotic Engines, has been fine tuning the motor for the past month at Speed Technologies headquarters at Ranch Harrah in Reno, NV and it's running better than ever.
Speed Technologies has spent the last two weeks pre-running the Baja course and working out any kinks that might come their way ensuring that they have a top finish in this prestigious race.
About Speed Technologies
Established in 2006 Speed Technologies is owned by John Harrah and headquartered in Reno, NV at Rancharrah. The team operates an off-road car and motorcycle team as well as developing cutting edge off road and aquatics products and designs. Competing in the SCORE Desert Series, Best in the Desert and Championship off Road Racing, Speed Technologies is a full-time operation supported by a full time staff as well as additional chase and safety crews. Speed Technologies is committed to safety both on and off the track.
For more info about Speed Technologies
Visit www.speed-technologies.com or call 775-851-7492.