&nbspDesertRacing.com > News Archives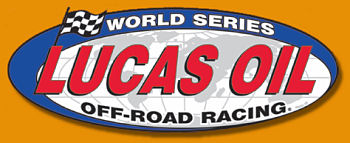 Off-Road Grand Prix Announces
Unification of Short Course Off-Road Racing
Los Angeles, CA (January 17, 2009) - Off-road racer and Supercross legend Ricky Johnson and the principals of the Off-Road World Series in the Midwest, announced this morning that they have agreed to bring both their organizations together forming a new organization named the Off-Road Grand Prix(tm) (ORGP or Off-Road GP). The move will solidify short-course off-road racing and unify the off-road racing communities and driver bases of the Midwest and the Western U.S.
A letter of intent was signed with the World Series and a new 2009 series schedule will be released as early as this coming Tuesday which will include
eight races at venues in Phoenix, AZ; Crandon, WI; Bark River, MI; Oshkosh, WI; and Perris, CA. The events will be sanctioned and operated in cooperation with the United States Auto Club (USAC). The Off-Road Grand Prix(tm) Series will be the exclusive short-course off-road series of USAC. The agreement gives ORGP long-term exclusive rights to hold off-road races at Crandon International Off-Road Raceway in Crandon, WI, and Bark River International Raceway near Escanaba, MI.
Johnson stated the agreement assures that short-course off-road racing, which has such a great heritage in the Midwest, will continue there as well as the West Coast. "One of the points in the deal that I am most excited about is that the USAC sanctioned Off-Road Grand Prix(tm) will be bringing the highest level of professional short-course off-road racing to passionate fans in the Midwest where the sport has its roots but also to the super fast racing community in the West," Johnson continued. "In 2009, we have a schedule of races that brings five weekends to the Midwest's best facilities in addition to several West Coast racing dates. It's truly a nation-wide, unified series with driver support and that's what the sport needed."
The management team at Off-Road Grand Prix(tm) has worked closely with a significant group of unified, high profile professional drivers and sponsors to put this package together. USAC will also play a major role in the series operations as they do in several other series. Currently USAC sanctions K&N Silver Crown Series, National Sprint Car Series, Mopar Midget National Championship, Ford Focus and .25 Midgets.
In addition, Off-Road Grand Prix(tm) will create advisory boards consisting of drivers and sponsors alike to insure that both groups have a voice in structuring the decisions of the series. More details along with a schedule will be announced next week.
Check out USAC Racing at: www.usacracing.com