&nbspDesertRacing.com > News Archives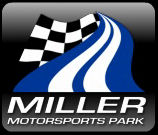 John Williams
Named Off-Road Operations Manager
@ Miller Motorsports Park
Tooele Valley, Utah — Miller Motorsports Park is pleased to announce that John Williams has been named as Off-Road Operations Manager.
Williams, a native of Logan, Utah, is the proprietor of Mt. Logan Off-Road and a longtime competitor in competition rock crawling. He also has extensive experience in building off-road vehicles, product design and development, and staging corporate off-road events and training seminars.
In his new position, Williams will oversee the management of the new Miller Motorsports Park Off-Road Course, including development of off-road driving schools and corporate-outing programs as well as recruiting sponsors and promotional partners.
"We are very fortunate to be able to attract a person with such outstanding credentials to oversee our off-road operations," said Miller Motorsports Park CEO/General Manager Dan Davis. "John Williams is a perfect fit for our organization, and brings the exact skills we need to grow our new Off-Road Course into an integral part of our overall operation."
The Off-Road Course at Miller Motorsports Park is a seven-acre facility that contains a variety of challenging terrain for off-road enthusiasts. The course includes a variety of surfaces and runs the gamut of difficulty from beginner to very experienced. Plans are for the course to be open for vehicle testing and fun rides, as well as for corporate ride-along and behind-the-wheel outings. In addition, an Off-Road Driving School is also planned that will be a part of the existing Miller Performance Training Center.
"I am thrilled to join the outstanding team at Miller Motorsports Park," Williams said. "This is a world-class facility, and the new Off-Road Course is a unique and innovative addition. I'm looking forward to the challenge, and to seeing the smiles on peoples' faces when they experience what we have to offer. This is going to be fun!"
For tickets or information call 435-277-RACE (7223)
or visit the track's website at www.MillerMotorsportsPark.com .